Meet Our Team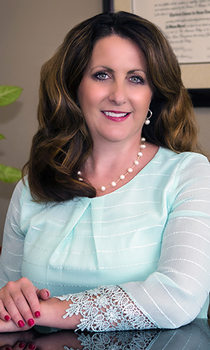 Shelly Gams
CFP®, CLU®, ChFC®, CASL®, RICP®
My life has always been about serving and helping others. I am a country girl at heart who grew up in Cowley, Wyoming on a Longhorn Ranch. It was there I learned how to put in a real full day's work, and to be in service to others. For the past 20 years, I have been serving others as a Certified Financial PlannerTM (CFP®) helping them make smart financial decisions, retire with confidence, and simplify their financial lives.
I graduated from the University of Wyoming with a degree in Business Administration and a minor in Psychology, and have many professional designations including Chartered Life Underwriter (CLU®), Chartered Financial Consultant (ChFC®), Chartered Advisor for Senior Living (CASL®), Retirement Income Certified Professional (RICP®), Certified Financial Planner™ (CFP®).
I am also a key member of Retirement Solutions, a Montana insurance, financial services and wealth management firm. I have refined my financial planning and wealth management experience by assisting clients in wealth preservation, accumulation and retirement income distribution through time tested financial principles.
I am a "Woman of Influence" for the Accounting and Financial Women's Alliance (AFWA). This is a prestigious award that represents the passionate and respected industry leaders of the accounting and financial industry professionals around the nation. I serve as a mentor to other professionals and provide industry resources and topics to the organization.
As the first agent in the state of Montana to receive a certification in the Macro Asset Perspective® (MAP) program, I have been able to serve clients with retirement income strategies for many years. The MAP program is a wealth accumulation strategy that encompasses principles of asset allocation relative to risk tolerance, and tax treatments. MAP is a strategy that helps to potentially maximize future net retirement income.
I am serving on the University of Wyoming Alumni Board of Directors for the State of Montana. I have served on other non-profit organization including from Girls Scouts of America, Billings Clinic Classic Golf Tournament among many others.
I have written many articles on financial education topics that have appeared in the Billings Gazette and Yellowstone Valley Woman's magazine.
My husband, Mike, and I live in Billings, MT, and we love to travel to Wyoming to visit my family's ranch and Mike's sand and gravel operation. In my spare time, I also like to golf, fish, camp, and ride horses.
Click here to learn more about Shelly's designations.
Shelly's Associations
- MAFE (Montana Association of Female Executives)
- AFWA (Accounting and Financial Women Association)
- NAIFA (National Association of Insurance and Financial Professionals)
- MDRT (Million Dollar Roundtable)
1 Shelly Gams does not provide tax or accounting advice. Please consult your tax adviser regarding your particular situation.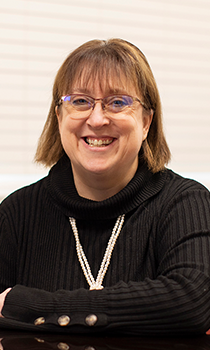 Elizabeth Latimore
Registered Service Assistant
Elizabeth is the Licensed Service Assistant for Shelly. She has more than 30 years of experience in the business industry. She is a native of Montana but started her career in New Jersey and eventually back to Billings. She has a direct focus on client service and process management. Elizabeth manages the scheduling, new business and service processes as well as the business operations. She is commissioned with the State of Montana as a Notary Public. She loves spending time with her husband and traveling to visit her children as well as spending time in the outdoors.